Terms & Conditions
All figures given on this website are for your general information only, and give a rough guide to loan repayments. Any statements on this website do not purport to be authoritative or legally binding. You are advised to check with our offices for up-to-date rates and offers.
*APR= Annual Percentage Rate. Subject to credit approval. Rate may vary based on loan amount, term, credit score and loan-to-value ratio.
**APY= Annual Percentage Yield

Save More
You're in the right place for savings accounts – we'll help you choose one from a wide variety which helps you meet your financial goals.

Spend More
WCCU knows that money management styles vary from person to person; that is why we offer a variety of checking accounts and a free debit card.

Borrow Now
WCCU provides an array of loan options that provide solutions for any situation, including great rates, flexible terms, and expert advice.

Watch
WCCU provides you many ways to have a watchful eye on your accounts. Don't stress! You have 24/7/365 access with 3 different platforms.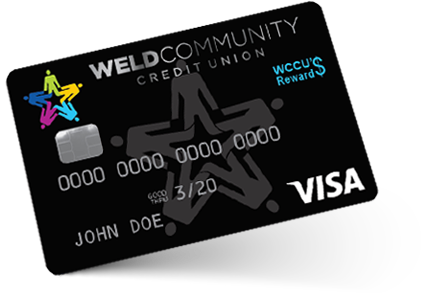 WCCU is proud to offer the prestigious Black Credit Card.
Lower rates help you manage your credit while earning rewards.
Before applying gather IDs, insurance, pay stub, and references for all applicants.
WCCU has a great mobile app.
Access your account anywhere with your Apple or Android device.